Therapeutic Laser Therapy in Anniston, AL
At Anniston Chiropractic, we offer a range of therapies designed to provide comprehensive care for your injuries and conditions. Therapeutic Laser Therapy is one treatment that we consider excellent for recovery, pain relief and reducing inflammation. Many patients are surprised that we want to use lasers to help them recover from their injuries – but rest assured, cold laser therapy is safe, gentle, non-invasive and a far cry from the lasers you are probably familiar with. As your multi-discipline practice in Anniston, AL, we encourage you to contact us to discover the benefits of laser therapy for yourself!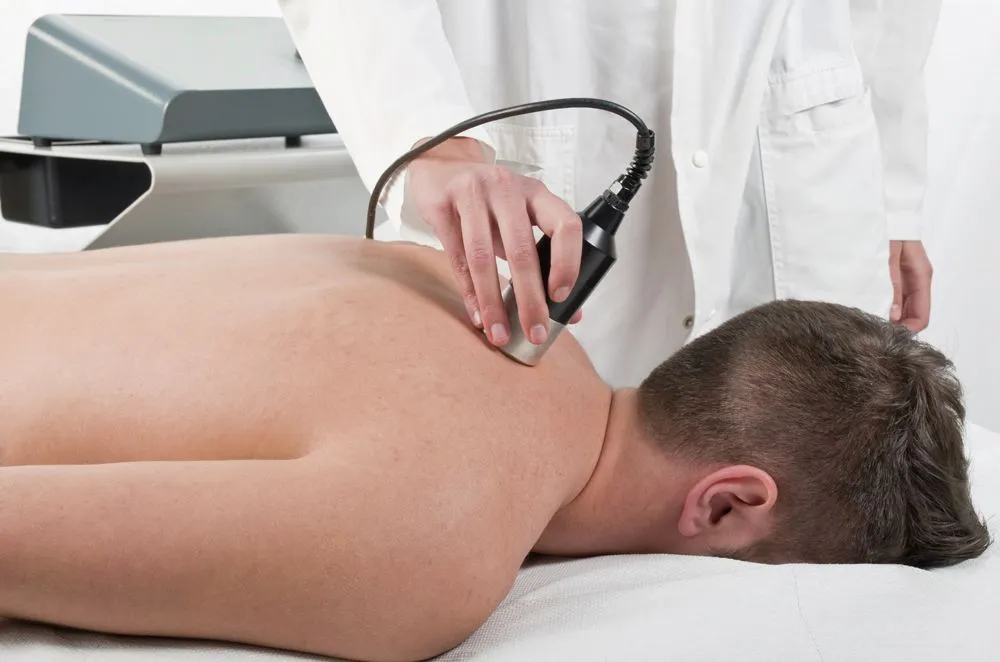 What is Cold Laser Therapy?
Lasers have been a topic in popular culture for a long time, so most people have a pretty clear image of what a laser is. But lasers can be more than the cutting tools you are familiar with. Lasers are simply light energy focused into a beam, and there is a spectrum of light energy that includes both heat energy and non-thermal energy. Cold laser therapy takes advantage of a different wavelength than the hot, cutting lasers seen on television and movies.
Instead of heating up or destroying tissue, a cold laser produces no heat. They transfer non-thermal light energy into the body to get to the source of an injury and stimulate the cells at the injury site. The stimulation provided by the light energy accelerates the cell's natural healing and rejuvenation process, which helps your injury heal. Cold lasers have been shown to reduce inflammation, lessen pain and accelerate healing.
Conditions Treated with Cold Laser Therapy
Cold laser therapy can be used to treat a wide variety of injuries and conditions, including:
Back and Neck Pain - While chiropractic adjustments are best for realigning the spine, realignment is not our only tool to reduce inflammation and encourage healing. We can use cold laser therapy to treat your injury along with adjustments. The adjustment creates the ideal environment for healing, and the cold laser therapy accelerates the process on a cellular level.
Disc Injuries - Herniated and bulging discs can create a lot of discomfort in the back and neck, including swelling and pain. Cold laser therapy can be used to treat these symptoms and provide some noticeable relief from your disc condition.
Repetitive Motion Injuries - Repetitive motion injuries like carpal tunnel and tennis elbow require comprehensive treatment to improve over the long-term. As part of that comprehensive treatment, we include cold laser therapy to reduce the inflammation that is inherent to such conditions.
Does Cold Laser Therapy Work?
Yes! We are committed to using therapies with proven benefits, and cold laser therapy definitely falls under this category. There have been a variety of studies that have demonstrated the effectiveness of cold laser therapy.
Discover the Benefits of Cold Laser Therapy, Contact Us Today!
If you are suffering from an injury, or any condition that leaves you in pain and dealing with inflammation, we would like the opportunity to help. Please contact our team today to schedule an appointment and discover the benefits of cold laser therapy. Contact us at 256-237-9423 today to get started.