Injured
Learn:
✔ How hidden car accident injuries can increase your chance of ARTHRITIS!
✔ Why you should play it safe and get your FREE COMPUTERIZED INJURY SEVERITY EVALUATION A.S.A.P.!!!
✔ Why insurance companies wish you wouldn't read the controversial report!
✔ How even minor injuries can turn into endless pain, headaches, and arthritis.
✔ The importance of documenting your injuries immediately to get the settlement you deserve!
✔ Why going to your family doctor may only result in years of misery and frustration.
✔ What will likely happen if you don't get natural treatments NOW! And much more!
WARNING: "Hidden Soft Tissue Injuries" are sneaky, and are potentially debilitating that will strike millions of Americans this year…and as a result, many of them will suffer for the rest of their lives; partially due to misinformation and inappropriate care!
That's the bad news.
The GOOD NEWS is that you don't have to continue suffering! You now have the information to help you make an informed decision.
Don't make this mistake. Finish reading this report so you understand your rights and don't make the decision to settle until you're absolutely sure you are 100% okay! Don't Talk Or Speak To ANYONE About Your Case Until You Finish Reading This FREEREPORT!
What YOUR Doctor Doesn't Know About Hidden Injuries CAN Hurt YOU!
After any accident, it's advisable to visit the emergency room to make sure you don't suffer from any life threatening injuries like broken bones, a punctured lung, or internal bleeding. This, you see, is what Emergency Room doctors specialize in. Soft tissue injuries are very slight and are easily overlooked in an X-ray if you don't have the proper training to detect them. MOST DOCTORS DO NOT HAVE THE TRAINING OR EXPERIENCE TO DETECT HIDDEN INJURIES!
As long as there's no immediate threat to your life, the doctor is more than happy to send you along on your way with some pain medication because that's all they know how to do. And, when your pain doesn't go away, you usually visit your family doctor because that's the doctor you've always gone to when you didn't feel good. This is a mistake many auto accident victims make. Going to your family doctor may result in your injury becoming more severe and worse yet, you may never get out of pain! Don't put yourself at risk for misery, suffering, and more missing time from work…
Few Doctors Have The Training To Detect A Hidden Injury that could be causing:
· Muscle Stiffness · Spasm · Neck Pain · Headaches · Numbness And Tingling · Mid Back Pain · Low Back Pain · Difficulty Sleeping · Irritability · Memory Loss · Fatigue · Difficulty Concentrating
Or worse yet, you may be feeling none of these right now because your injury hasn't started producing these symptoms yet. And since you feel okay, you may be making the injury more and more severe until the above symptoms start popping up!
The Shocking Truth About Using Pain Relievers, Physical Therapy, And Surgery To Get Rid Of YOUR Pain!
1. Injured people feel less injured and are more likely to settle their case when they're doped up. Your insurance adjuster knows this! Beware of any calls you get while you're undergoing treatment.
And… 2. If you feel less injured, you're more likely to worsen your injury because your body has no method of stopping you.
Pain is our body's way of telling us to stop doing whatever we're doing. That way we can't keep doing things that will make you more and more injured. Ever have a sprained ankle? What happens if you keep walking on it rather than sit it out for a few days? It hurts more and more. And why?
Because you're making it worse! The same is true for these hidden injuries in your neck and back.
Your Body Will Heal, But How Will It Heal?
Discover RIGHT NOW If You Suffer From A Hidden Injury!
Hidden Injuries are extremely serious problems unfortunately, medical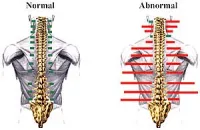 science in under-trained and unequipped to diagnose and treat them with any measure of success. This is a giant health care problem in this country considering 20 million people have suffered from a hidden injury known by the name Whiplash.
You are not alone!
The sooner you find out you have a hidden injury, the sooner you can start a treatment plan to get rid of it and get you out of pain as soon as possible. Wouldn't it be nice to finally be pain free and living your life the same way you did before the accident ever happened?
I Have Over 30000 Hours Getting Auto Accident Victims Out Of Pain Safely, And Effectively Without Drugs Or Surgery! Call for a complementary consultation - (256) 237-9423!
Dr David E. Wade, DC, CCSP, CCST