Knee Pain | The Anniston Chiropractic
Knee pain manifests in many forms, including swelling, tightness, sensitivity or outright pain in one or both knees. Whether you've suffered from chronic knee pain for years or have recently had an acute occurrence, it's important not to let the problem go unchecked. While some knee pain may be relatively harmless, not all of it is. In some cases, not dealing with the issue can lead to serious complications later, so avoid that.
Instead, learn about the most common symptoms and causes of knee pain, as well as how a chiropractor can help, so that you'll be fully equipped to deal with the issue whether it crops up now or later in life.
Knee Aches - Knee Pain | Symptoms and Causes
Knee pain crops up in response to a huge range of maladies. Overuse injuries are common, such as when people launch into exercise programs that their muscles or supportive tissues aren't ready for. Knee pain can also occur as a response to a traumatic injury, such as a car accident, either at the time or later on.
Other causes include arthritis, cartilage injuries, inflammation of tendons and ligaments, a torn meniscus, referred pain (or pain resulting from an issue in another part of the body), nerve compression and more. The most obvious sign of a knee problem is the discomfort itself, but you may also notice clicking, locking, weakness, tightness, tingling and other sensations.
How Can Chiropractic Treatment Help?
If you do, you need chiropractic knee treatment to help you solve the problem right away. Whether the issue stems from the knee itself or from an improper alignment in another part of the body, proper chiropractic knee treatment can help reverse the problem and the pain along with it. Chiropractors use a huge variety of techniques, such as spinal decompression, physical and massage therapy, manual adjustments, lifestyle counseling and more.
The Best Way to Achieve Chiropractic Knee Alignment
If you want to look into chiropractic knee alignment, you must first find a trustworthy chiropractor. You should make an initial appointment to visit their clinic and make sure it's a good fit for your needs. The chiropractor will examine you, take a brief health history and assess your knee issue or other conditions. Afterward, they can make the best possible plan to achieve long-lasting pain reduction and chiropractic knee alignment.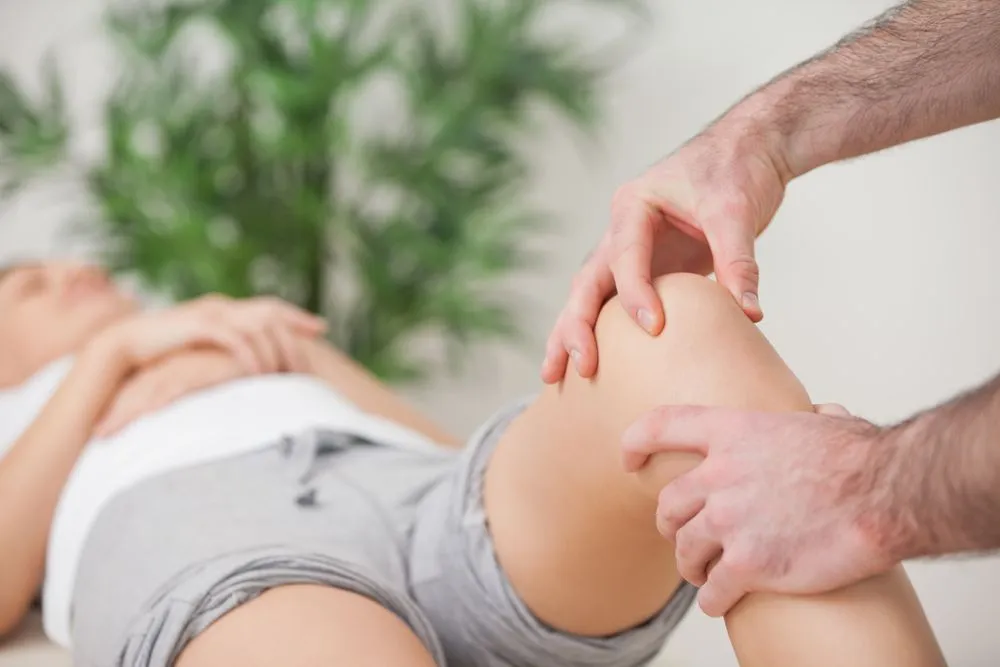 Contact us for Chronic Knee Pain Treatment
When you have ongoing knee pain chiropractor help is a must. You can't simply allow the problem to go unchecked, or it could get worse over time. Even if it does not, no one wants to live with chronic pain.
Contact the Anniston Chiropractic at 256-237-9423 today to learn more about how chiropractic treatment can help you live pain-free, and to set up an appointment today. We look forward to helping you find the healthiest, most comfortable version of you in a natural, holistic and compassionate setting. Get in touch today