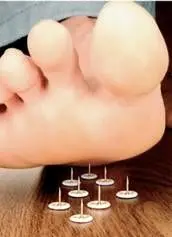 Looking for help with Neuropathy in Oxford, Anniston Jacksonville, AL?
call now!
Are you suffering with Tingling, numbess or radiating pain in your legs, feet arms or hands?
Now there is HOPE for HELP - You can join others who are now
Call Dr Wade for a consultation...
256-237-9423
OUR GOAL: to be Your Specialists Caring for Peripheral Neuropathy and Chronic Pain due to diabetes, chemotherapy, shingles and more…
Managing peripheral neuropathy in private practice can be one of the most frustrating clinical experiences for Primary Care Physicians and Neurologists alike. Until now, most treatments have focused only on symptom control, largely by way of drugs. Physical Therapy alone often provides little if any lasting relief. As you know, drug costs and patient compliance, as well as medication side effects have left us all wishing there were more as doctors that we could do for our patients.
Well, now there is real help near you!
Using a combined program of patient care which includes nutrition,metabolic care and diet education, exercise and rehab therapies, we can often achieve results where other methods fail.
Pressure on the meninges may be causing your symptoms - our goal is to help reduce this pressure!
What Should You Do Next?
Helping people know the best treatment available for them is the best service I can provide. So CALL my office NOW! Don't worry. You won't have to make any radical changes in your lifestyle, have surgery, or take any harmful drugs.
None of that. Your treatments will be private and you'll consult with me personally for follow up and questions. Once you regain your health, you'll have more energy, look good, and walk and feel normal again. You're going to be excited by the results!!
Get Relief!
Reserve your spot today. Call the office to have access to this amazing new neuropathy technology today. (7 spots)


CALL TODAY!
(256) 530-0322
Dr. David Wade, D.C.
Chiropractic Physician
828 Quintard Drive, Suite B
Oxford, AL 36203